2020 Porsche Macan Towing Capacity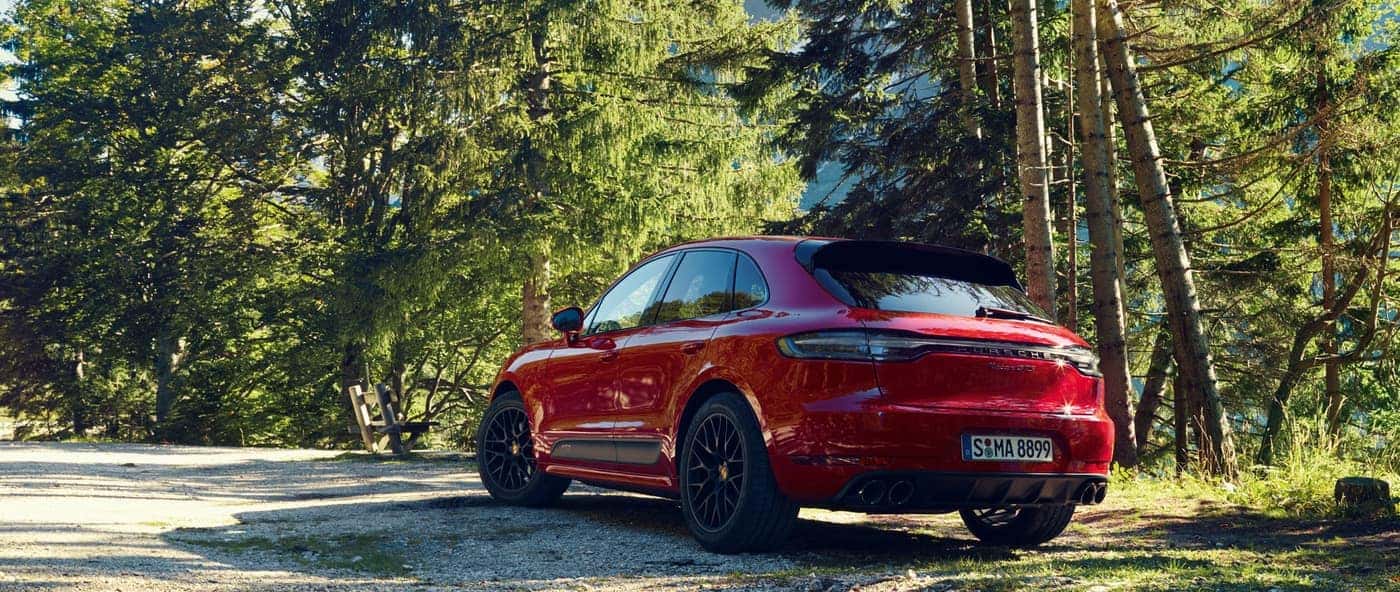 The 2020 Porsche Macan offers the luxurious comfort and advanced performance drivers from Farmington Hills to Bloomfield Hills crave. But did you know that Porsche Macan towing capacity is strong enough tow your toys on trips to Rochester Hills? The team at Fred Lavery Porsche Company has taken time to highlight Macan towing capacity on all trim levels below. Read on to learn about Porsche Macan Turbo towing capacity, as well as general performance specs for each model.
If you have any questions about the Macan models available in our new model inventory, don't hesitate to contact us online today!
How Much Can The Porsche Macan Tow?
No matter if you have a base model Macan or a Porsche Macan Turbo, towing capacity is 4,409 pounds. That's enough towing power to help you take along jetskis, a boat, a camper, ATVs, dirtbikes, or any other weekend toys you can imagine. With a new Porsche Macan, you can enjoy quintessential Porsche motorsports heritage, all while being able to tow any gear you need for any adventure.
What are the Porsche Macan Engine Specs?
The base model Macan comes equipped with a 2.0L turbocharged inline-4 engine. Highlighted specs include:
Horsepower: 248 hp
Torque: 273 lb-ft
Top Track Speed: 141 mph
0-60 MPH: Standard 6.3 seconds. With Sport Chrono Package, 6.1 seconds.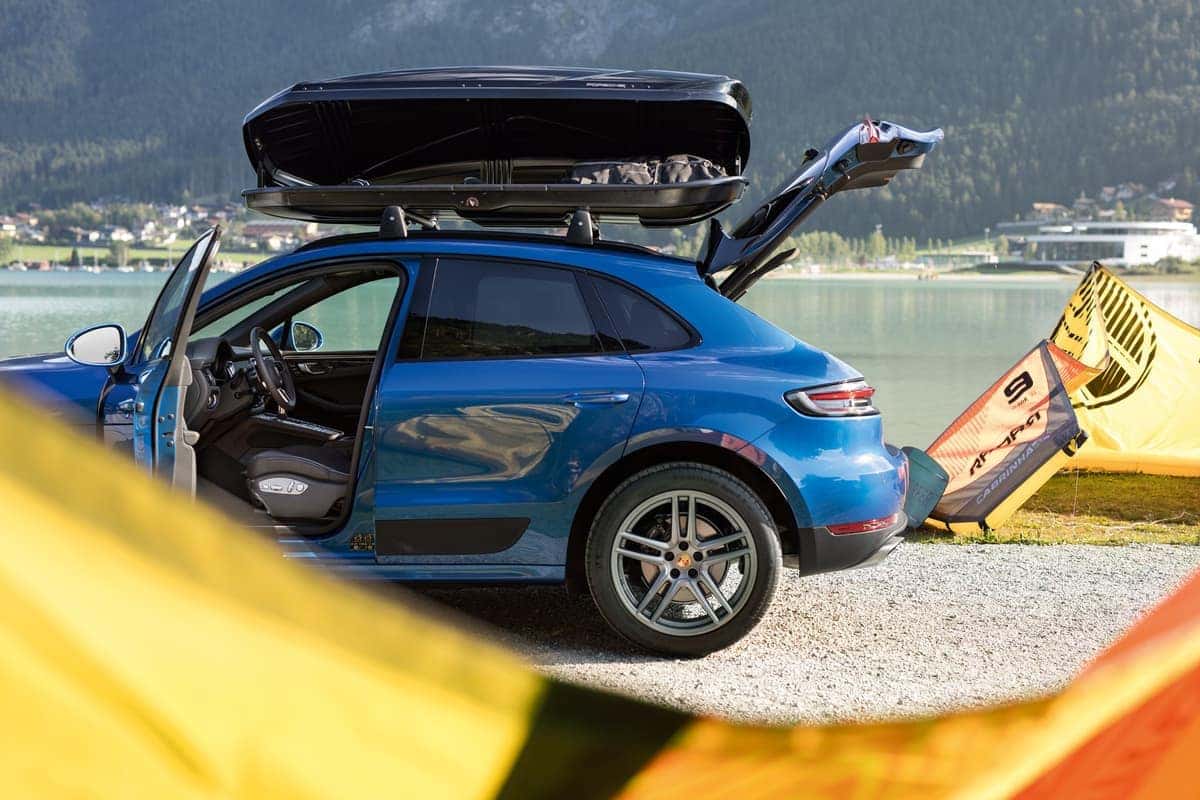 The Macan S model is powered by a 3.0L turbocharged V6 that delivers the following:
Horsepower: 348 hp
Torque: 352 lb-ft
Top Track Speed: 167 mph
0-60 MPH: Standard 4.3 seconds. With Sport Chrono Package, 4.1 seconds.
The Macan Turbo is the top trim level and offers truly astounding performance and is equipped with a twin-turbocharged 2.9L V6 engine. Engine and performance highlights are as follows:
Horsepower: 434 hp
Torque: 406 lb-ft
Top Track Speed: 168 mph
0-60 MPH: Standard 5.1 seconds. With Sport Chrono Package, 4.9 seconds.
The Porsche Macan also features a 7-speed Porsche Doppelkupplung (PDK) transmission, Power Steering Plus system, Porsche Traction Management, double-wishbone suspension, and dual exhaust. All these features have been developed with Porsche motorsports heritage and tradition.
Experience the 2020 Porsche Macan With Fred Lavery Porsche Company
Are you ready to experience the performance and capability of a new Porsche Macan? Discover more about Porsche Macan towing capacity and more with our team today. We're ready to help you bring the Porsche Macan that you need to make your drives through Franklin and Troy an event you truly look forward to.
Want to take your search in different direction? Learn more about Porsche 911 top speed, Porsche 911 interior, certified pre-owned models, or read up on AWD Porsche models today. We'd also love to help you learn more about your Porsche maintenance schedule, or compare the Macan vs Cayenne.
More from Fred Lavery Porsche Company
If you're looking for an electric vehicle that's built for the track, you'll want the 2023 Porsche Taycan. How fast is the Porsche Taycan? It's got an impressive base Porsche Taycan 0-60 time of 5.1 seconds, but you can get it as low as 2.6 seconds with the right trim. And the Porsche Taycan…

The Porsche lineup is made up of vehicles made not just for the road, but for the track as well. What do you know about the Porsche Panamera 0-60 times in Farmington Hills? You'll learn that this legendary vehicle is able to get you to 60 pretty darn quick, perfect if you want to beat any…

The 2022 Porsche Panamera is a vehicle that offers an incredible driving experience to anyone bold enough to command it. How much horsepower does a Porsche Panamera have? The base Porsche Panamera horsepower is 325 hp, but the Porsche Panamera engine specs go much deeper than that. We're going to go into detail on the…